Site Of the Moment:
Baby Signs With Elizabeth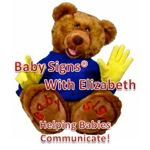 Articles, classes & products for a happier baby!
Rank
Site
In
Out
1

Robin's Nest Design



151
731

For a Complete Custom Built Website of your dreams.
Complete Ecommerce Solutions
2

Simply Melt Away



120
292

EXTREMELY scented, 100% dye free, tart melts in eco-friendly biodegradable packaging, available in several yummy fragrances, with new ones being added all the time! Stop by and Simply Melt Away! Satisfaction Guaranteed!
3

traci*s top 100+ fun & funky shops



34
457

traci*s fun & funky top 100+ shops. Come join this great group of shops today!!
4

iContact



10
476

Really Easy Email Marketing. Manage all your campaigns in one spot. Track sales, keep all your subscribers together.
5

RedRose Top100



9
321

RedRose Top 100

Greatest Shopping Sites!

6

Wish Upon A Mural



6
412

A huge selection of traceable wall mural patterns of the most popular characters and designs. Great for kids and adults. Easy to do: tape...trace...paint! That's it, instant wall art!
7

Hawaiian Monkey Bizz



6
300

Surf on in to find stylish HAWAIIAN SEAT COVERS (The "Real Deal" – Made in Hawaii), Gorgeous PLUMERIA HAIR ACCESSORIES, the cutest ISLAND BAGS & much more!
8

RedRose Boutique



6
29
We have something for everyone on your shopping list, children, family, friends, co-workers and that special someone in your life.
9

Out Of The Box Sampler



4
243
The best box full of 15-17 different businesses samples your sure to love: bath n body, candles, jewelry, gourmet goodies and much more. On sale 1st Tuesday of every month.
10

Handspun Jewelry Designs



4
277

Handspun Jewelry Designs creates handcrafted jewelry pieces for everyday wear at an everyday price. Using gemstones, Czech glass, and other materials, we have something for every occasion.
Rank
Site
In
Out
11

Sampler Village Top 100



3
430

Sampler Village Top 100 Sites! Come advertise your shop for FREE!
12

The WiNKELF Marketplace



3
354
Buy, sell & trade handmade art, vintage treasures & craft items from artisan shops around the world. Discover free stores, no listing fees and a low selling-only fee. Or find comfort and savings in ou
13

Bear Patch Crafts



2
84
Handpainted Bear Graphics for cardmaking, scrapbooking, and other crafting projects.
Plus some bits and pieces of my life.
14

Sampler Village Blog



2
402

Come visit the Sampler Village Blog. Giveaways, Discounts, Links, and Lots of Fun! Hope to see you in the Village soon!
15

Baby Signs With Elizabeth



1
272

Articles, classes & products for a happier baby!
16

Hawaiian Monkey Bizz Top 100 Sites



1
488

Need some advertising help? The "monkey" asks for you to add your site. It's FREE!
17

FaRmHouSe BleSSinGs



1
213

Offering handmade primitives and country decor...angel's...ghost...snowmen...santa's...pumpkin's and much more....Handmade in the U*S*A......


Last Update: Thu, 11.11.21 23:27
Next Update: Thu, 11.11.21 23:57
Next Reset: never
Sites: 25

Powered By GoTop100.com